Posted on October 29, 2023 by davidbreeden7@gmail.com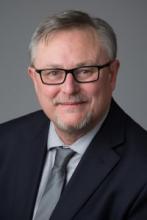 A Philosophy of Radical Humanist Welcome
Rev. Dr. David Breeden, Senior Minister, First Unitarian Society of Minneapolis
A philosophy of radical welcome rooted in Humanism necessarily dives to to the very essence of what it means
to be human,
to be human in the fullness of human potential,
and to be human in a community of care.
As so many of the world's religious and philosophical writings advise, and as evolution appears to have selected for, we human beings are at our best when we are welcoming the stranger.
The radical in radical welcoming goes further than mere welcome because we free-thinking people also read human psychology, and therefore we know that there is so much more to being human than those human attibributes that traditionally get shared at most human gatherings.